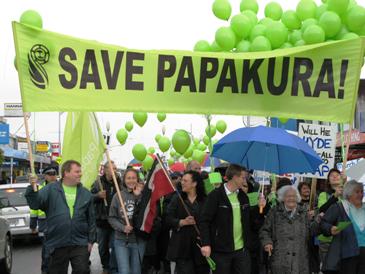 It's your town
Auckland Transition Agency submissions closed 5pm Friday 26th March 2010
http://www.discussiondocuments.co.nz/boards/
http://www.discussiondocuments.co.nz/ccos/
Submissions
Draft submissions (and Submission Guides)
The opinions are of their respective authors. Draft documents are subject to change.

News
RE: CCOs
General
Additional information
Information & tips about the Supercity plans.

SavePapakura.com Public meeting, Thursday 11th March 2010
Who does what? The functions of Local Boards and Council Controlled Organisations
Other resources
Note: Views and opinions are those of the respective authors.



---
This page updated: Friday 26 March 2010 18:00 NZDT
Copyright © 2010 SavePapakura.com